Risk Implications of Physician Burnout
Over half of physicians report experiencing symptoms of burnout. The topic has garnered much attention not only because of its impact on the healthcare practitioner, but also due to its detriment to the patient.
Join Naim El-Aswad and Tom Syzek as they outline the definition of burnout, factors causing it and the risk implications of its presence in your organization.
In this video, you'll learn:
Manifestations of burnout on a professional and personal level
Impact of burnout on physicians and patients
Medical liability issues associated with burnout.
Brought to you by: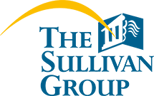 About the Speakers: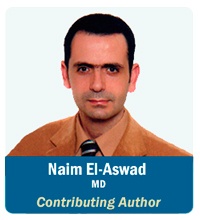 Dr. Naim El-Aswad has been an internist and emergency room physician for over 18 years. He practices in the Houston area. He is the founder and Chief Medical Officer of Vital Signs Vital Skills, a coaching and consulting company that specializes in executive, life, and wellness coaching. Dr. El-Aswad is a national and international speaker, researcher, and educator on physician burnout. He is an expert in the field focusing on the use of emotional intelligence, self-leadership, and self-care in combating burnout. He is the author of the book , Physician Burnout, An Emotionally Malignant Disease, as well as several online and paper publications on burnout among healthcare providers. Dr. El-Aswad has conducted workshops, live and online training modules, and one-on-one interventions targeting physician and nurse's burnout, healthcare provider leadership, and executive leadership in the healthcare industry. He is currently and adjunct faculty at the University of Houston providing CME education to physician and executive leaders on burnout. He has worked with several clients including The Sullivan Group, McGill University, Methodist Healthcare systems, Memorial Healthcare System, EmCare, Envision, and HCA.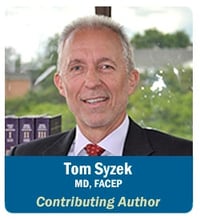 Dr. Syzek completed his MD degree and residency training in Ohio. He is a board certified Emergency Physician, a member of the American Society for Healthcare Risk Management, and a Fellow in the American College of Emergency Physicians. His career spans 33 years as a family and emergency physician in Colorado and Ohio. Dr. Syzek wore many hats with Premier Physician Services, a regional emergency physician group practice with over 400 physicians. He served as Chief Clinical Risk Officer and President of Pinnacle Medical Protective, SPC, a physician liability insurance company in Georgetown, Grand Cayman. Dr. Syzek is VP of e-Learning Services at The Sullivan Group, a leading provider of patient safety, risk management, and performance improvement solutions for healthcare professionals. Dr. Syzek is a frequent author and speaker on the topics of patient safety, risk reduction, litigation support, physician group risk management, and physician liability insurance.