Preview why clinical leaders and learners rave about The Sullivan Group's courses.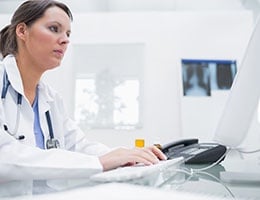 "As I complete each module, I am struck by both the scope and information that these modules encompass. My practice and triage considerations have been significantly impacted by this educational offering."
"This course provided very effective adult learning via clear/understandable objectives, multiple choice exams and visual aides (outstanding/real clinical re-enactments)!"
"After completing the original Epidural Abscess TSG course, only about two months went by until I had diagnosed my first in our ED – in a patient who had a pain pump placement recently. Thank you for refreshing my differential diagnoses list; it saved the patient's life."
"I have to say this is probably one of the best CMEs I have ever done. It really makes you think about how you practice medicine patient to patient. Thank you"
"New information to me - presented in concise and easy to understand fashion. Very helpful. I anticipate it will change my practice in beneficial ways."
"Best online education I've ever had in my 17 years of nursing. The case samples kept my interest because they were not made up or fictional. You presented real life catastrophes for us to learn from. Excellent!"