WEBINAR: Training Staff to Handle Adverse Events
Communication & Resolution
Join Doug Wojcieszk, Founder of SorryWorks! as he explores best practices for preparing staff to handle an adverse event.
In this webinar, you'll learn:
Why communication & resolution training is important

How to best prepare your staff for difficult conversations
What processes to implement for a sustainable approach.
Thursday, March 23 - 1 pm ET
About the Speaker:

Doug Wojcieszk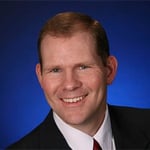 Doug Wojcieszak is a disclosure training consultant who created Sorry Works! and has trained over 30,000 healthcare, insurance, and legal professionals. Wojcieszak is a sought after speaker and trainer and the Sorry Works! content (books, booklets, online learning, etc) has become the "go to" references for organizations dealing with adverse medical events. Sorry Works! has partnered with The Sullivan Group to provide online communication and resolution training for healthcare professionals.